How to make Low-calorie ricotta and pear cake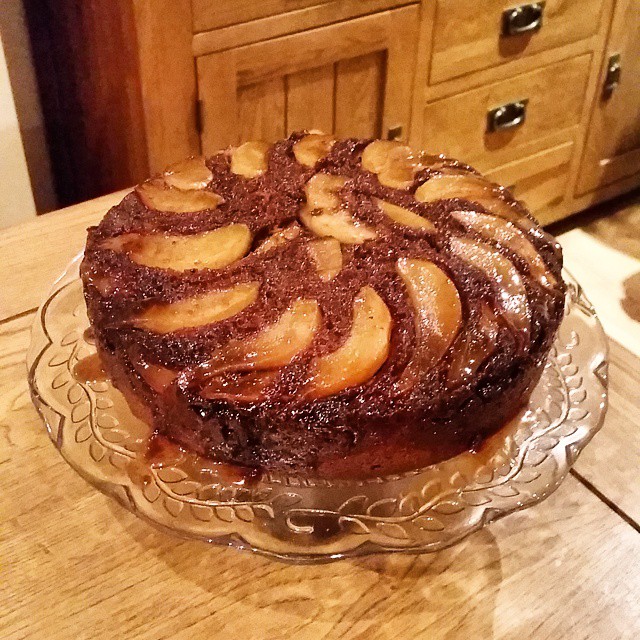 Low-Calorie Ricotta and Pear Cake
Ingredients
500g low-fat Greek yoghurt

1 large pear

1 lemon, rind grated, juiced

650g fresh ricotta

80g organic panela sugar Just Panela

2 1/2 tablespoons gluten-free cornflour

1 teaspoon vanilla bean paste

1 teaspoon ground cinnamon

3 eggs
Instructions
Line fine sieve with 2 layers of muslin and place over bowl. Add yoghurt to sieve. Enclose in muslin and twist to secure. Place in fridge for 4 hours to drain.

Preheat oven to 150C. Grease and line base and side of a 22cm (base) springform cake pan with baking paper. Halve pear. Reserve 1 half. Peel, core. Chop remaining half. Add chopped pear and 2 tsp lemon juice to jug. Use stick blender to process until smooth.

Process ricotta, Just Panela, cornflour, vanilla, cinnamon, lemon rind, 1 tbs lemon juice, strained yoghurt and pear mixture in food processor until smooth, scraping down sides occasionally.

Next, add in eggs, 1 at a time, processing until just combined. Pour into prepared pan.

Halve remaining pear. Remove core and discard. Thinly slice pear quarters. Lightly brush with lemon juice to prevent discolouration. Place on top of batter, overlapping slightly in a circle. Bake for 45 minutes or until just set in centre.

Turn off oven. Cool in oven, with door slightly ajar, for 20 minutes. Transfer pan to wire rack to cool completely. Place in fridge for 3 hours to chill. Serve.